KinderSTEAM at Jewish Community Day School of Rhode Island
Workshop: Fraction and Photography
Objective:
Student will explore light through different light sources, a variety of material, and the movement of light. The concept of fraction will also be incorporated when introducing shutter speed and aperture.
Intro:
Explain the basic mechanism of the camera. Shutter speed and aperture both control how much light is taken in by the camera.
Light painting:
Students collaborate together to control the camera and paint with glow sticks and flash lights.
Jewish Community Day School of Rhode Island: http://www.jcdsri.org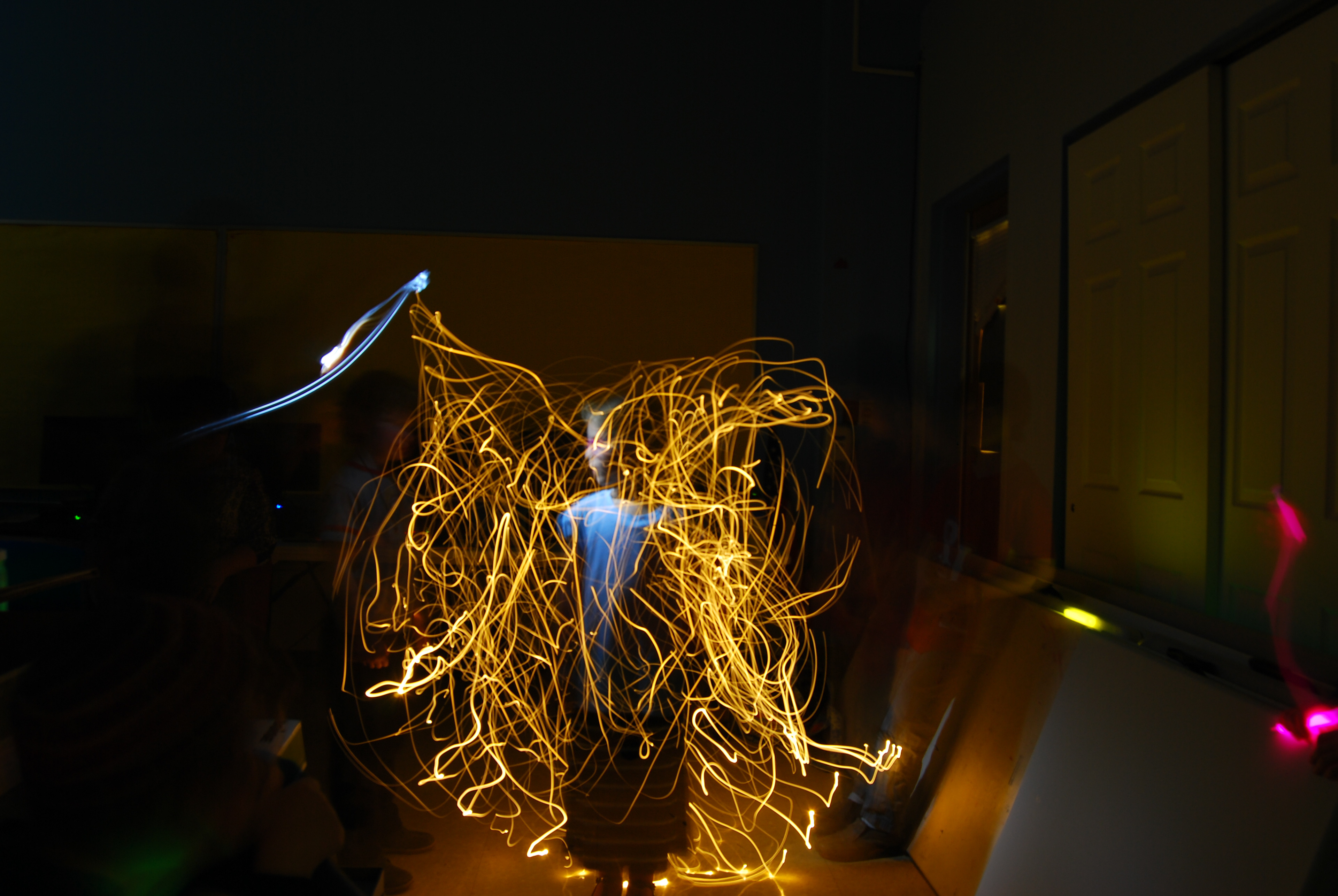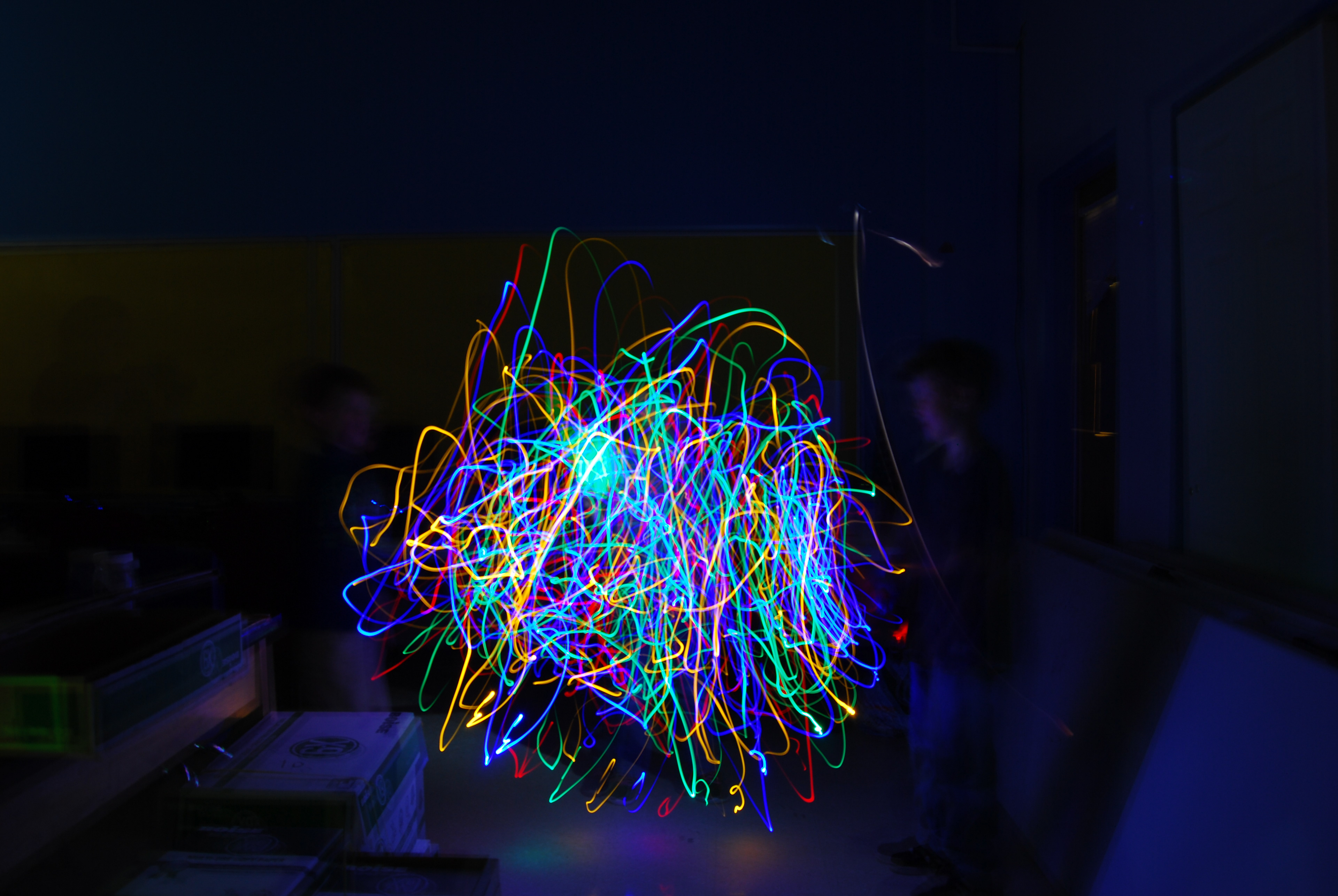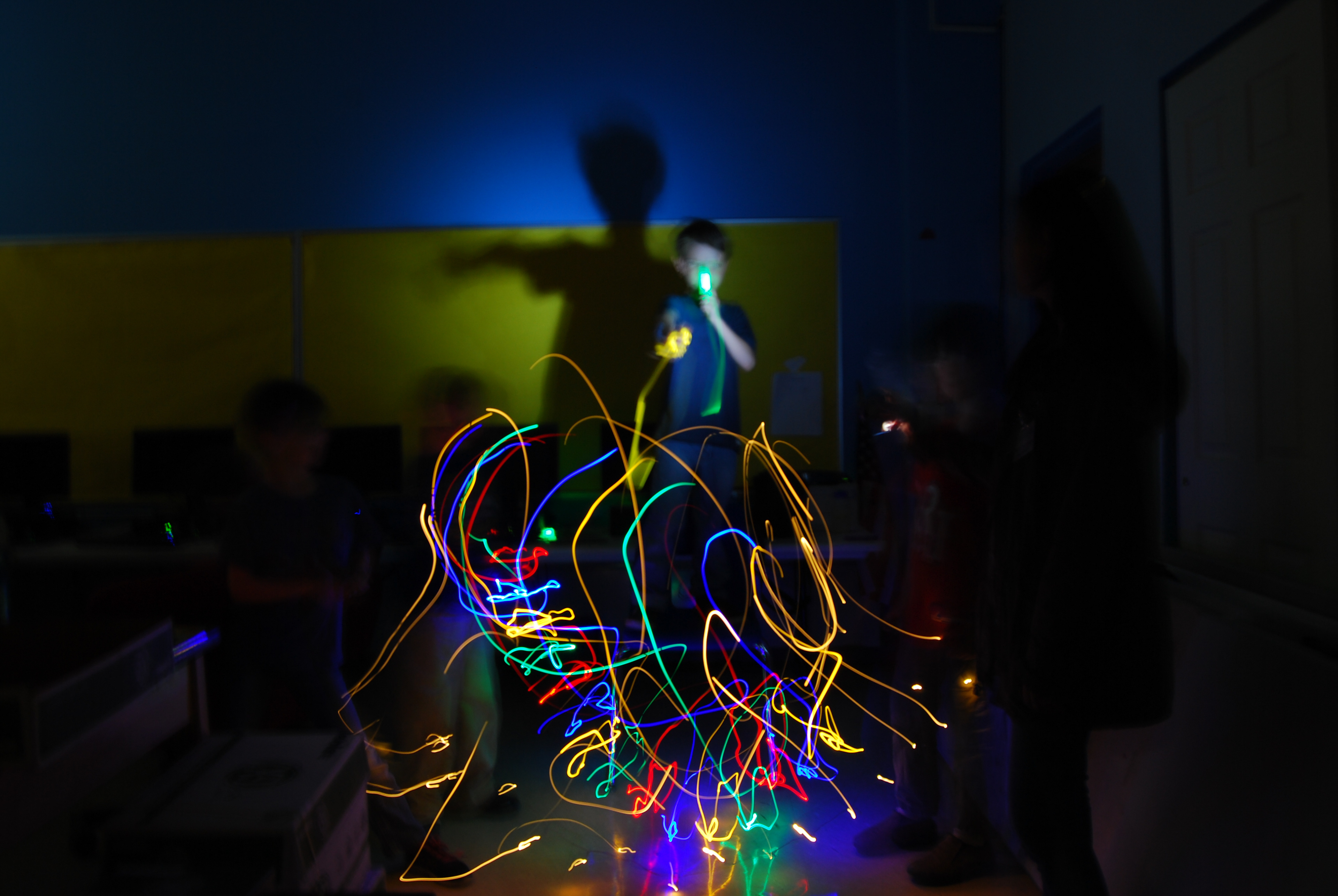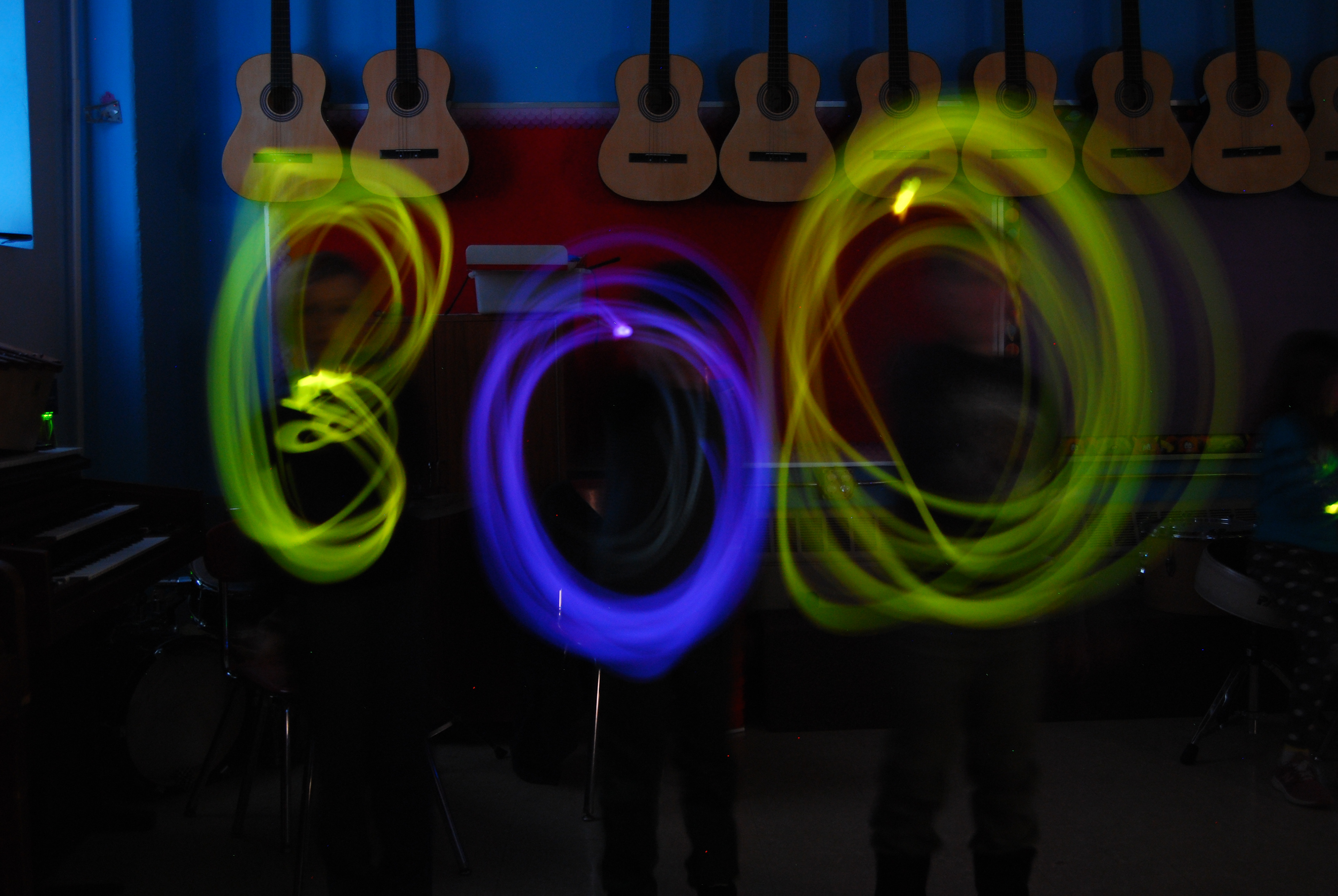 Summer Makers Club at Peeka Book Library + New Century Dream Library (Beijing, China)
I facilitated Makers Club activities with a variety of materials, including newspaper, fabrics, LEDs, and cardboard. Children participated in both individual and team projects. My intention was to develop activities that are free-ended, allowing children to explore the material and express their ideas rather than just following the instruction of craft projects. I have also noticed that children's craft projects can be quite wasteful in terms of materials. Therefore, I did a series of workshops that only use recycled material: plastic bottles, news paper, cardboard boxes, etc. I also encouraged kids to bring in their own recycled material.