Collaborators: Danny Lee + Qianyi Zhang
Working Time: 4 days
Location: Lisbon, Portugal
During January 2018, I participated in the travel course, Material Practice, to Portugal. Cork is the focus of this class, and we used it as our main material for the final project. After traveling around the country for 3 weeks learning about the environment, culture, sustainability, and different materials, we returned to Lisbon to work on this project for the last four days.
This project emphasizes three qualities of the material: acoustic quality, sustainability, and portability. The structure is made from two types of cork, dark cork and rubber mixed cork. Since cork is porous, it is commonly used in the interior layer of architecture for acoustic insulation. In addition to this quality, cork is also used here for the exterior as a habitat for nature.  For instance, fungus can grow on it over time.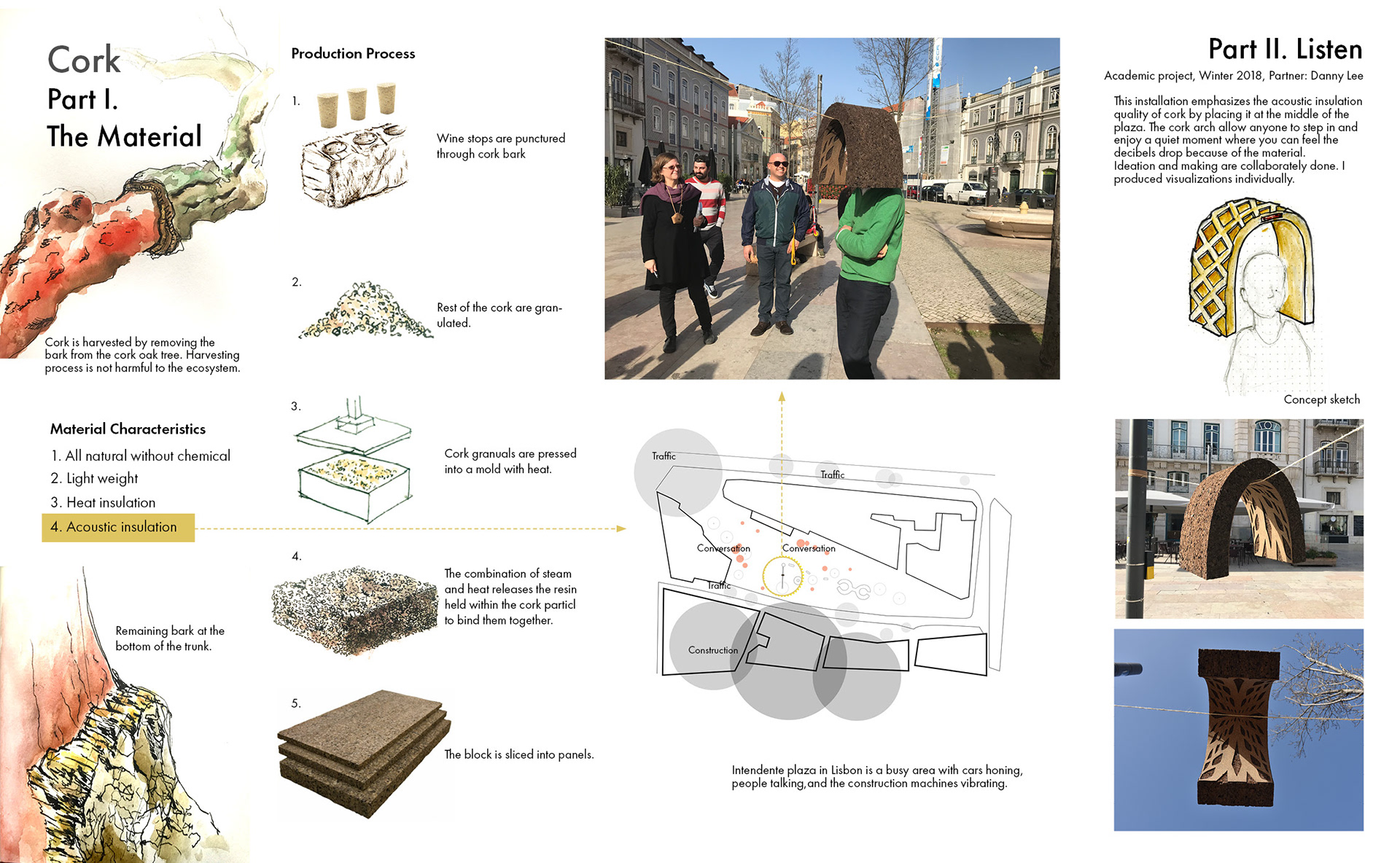 Cork is local to the Western Mediterranean Basin due to the ideal climate. The harvesting process spans over decades and is not harmful to the ecosystem. Moreover, This renewable natural resource not only prevents soil degradation but also generates biodiversity, regulates water cycle, and creates employment opportunities. Since cork has a relatively light weight compared to other materials, it can be applied in construction with better portability.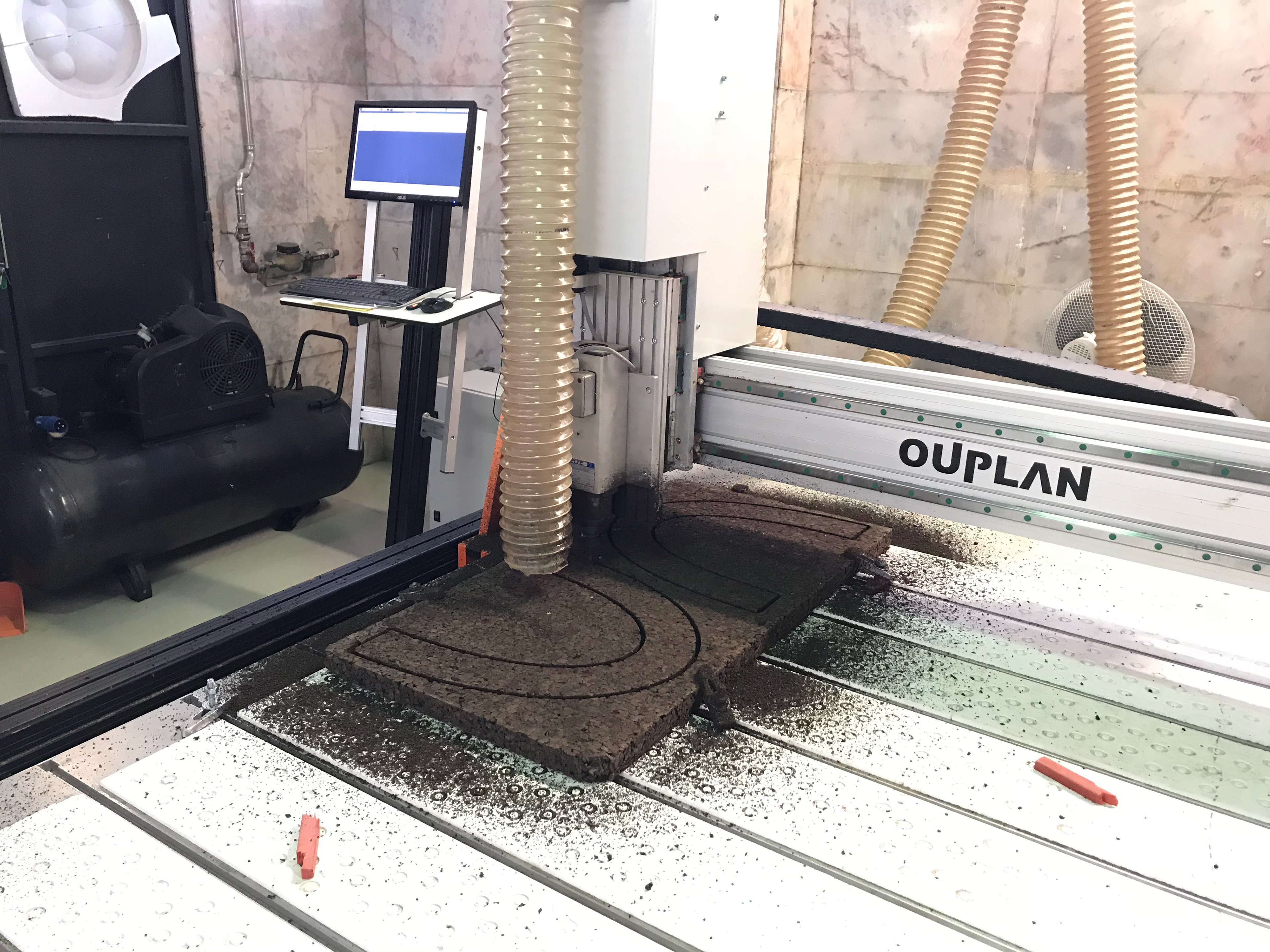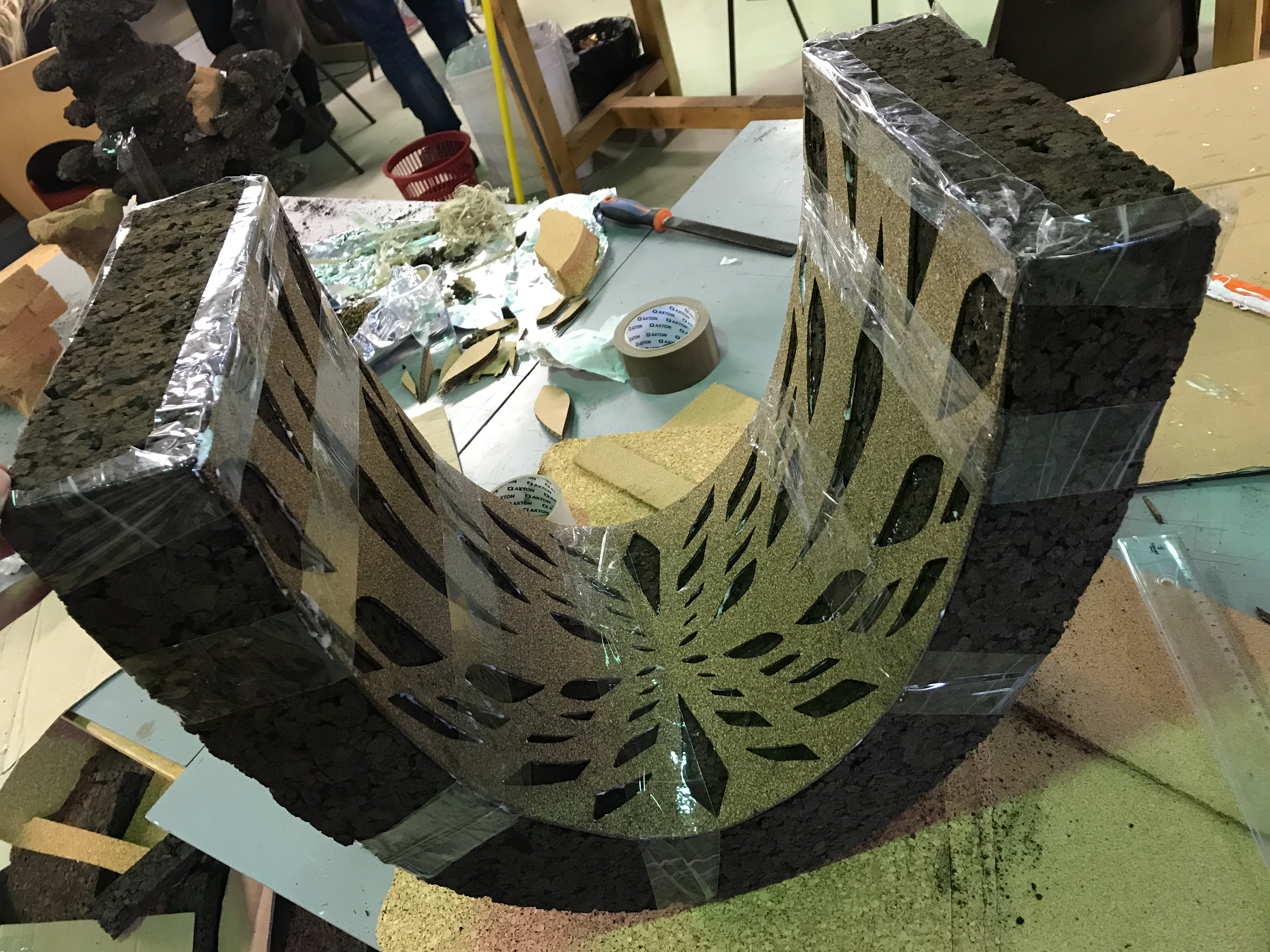 The process started with sketching and prototyping the structure with cardboard to find the right dimension that fits human body. Then we CNC cutted the cork panels and glued them together to form the arch structure. The pattern on the cork-rubber sheet inside is hand cutted with a laser cutted template and glued on to the arch. The next step was finding the right spot in the plaza and the installation method. We looked at different sites in the plaza and ended up with this location, between a tree and a pole, which invites audience to think about our relationship with nature by framing audience's view. We chose to hang the structure because it situated the arch in a very public space with easy installation method, to demonstrate the project's concept as well as portability.